Eco-friendly Alternative to Traditional Laundry Detergents

Plant-based laundry detergent that's both powerful and good for the environment.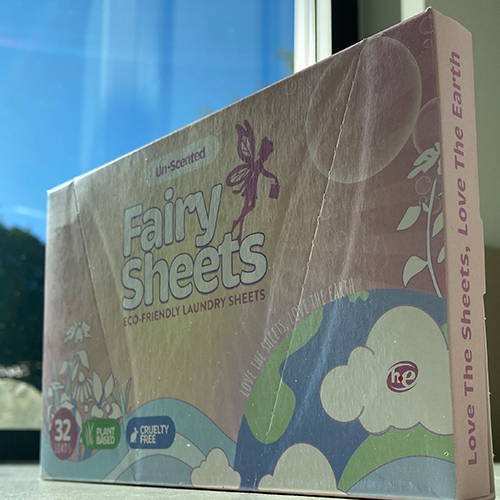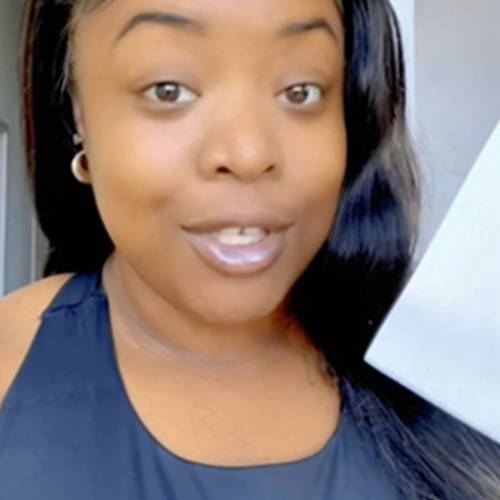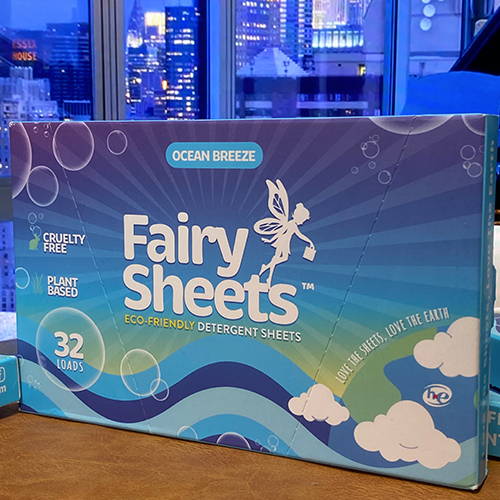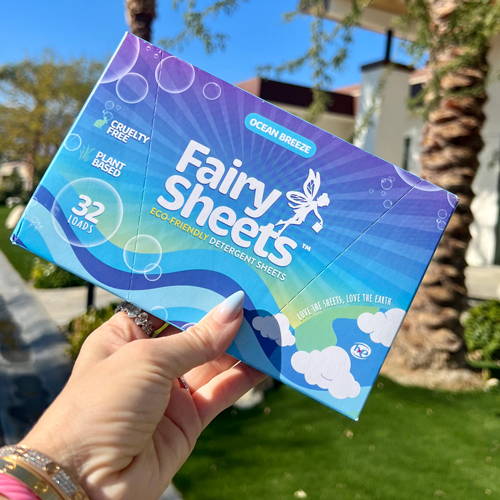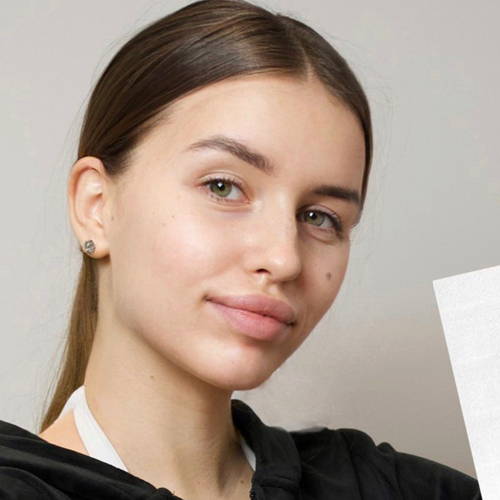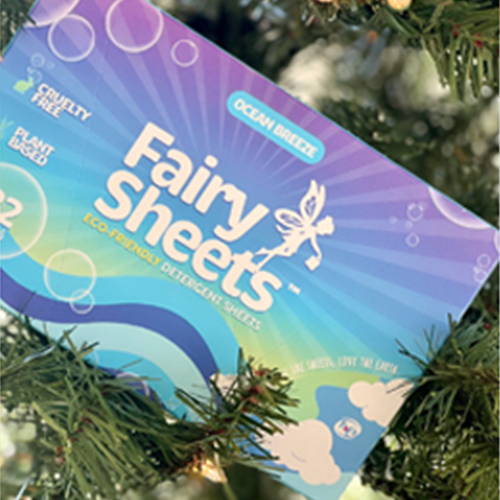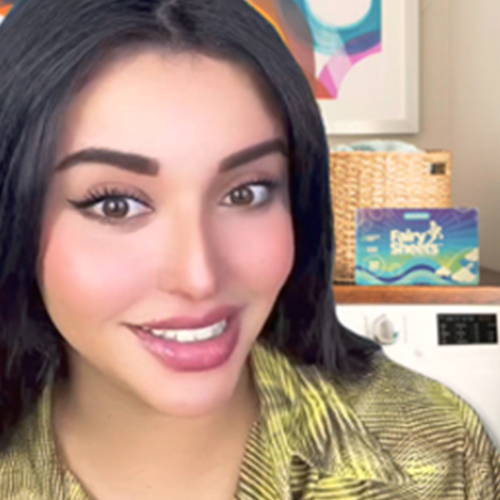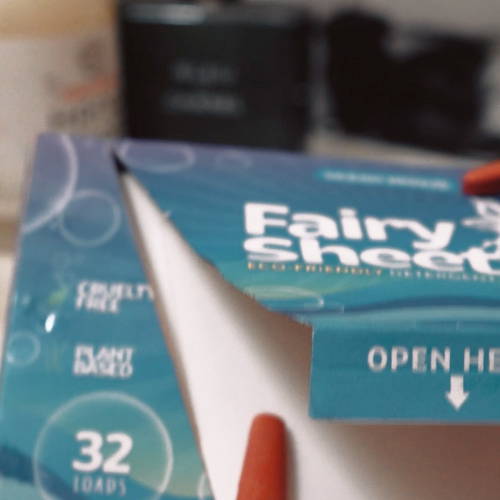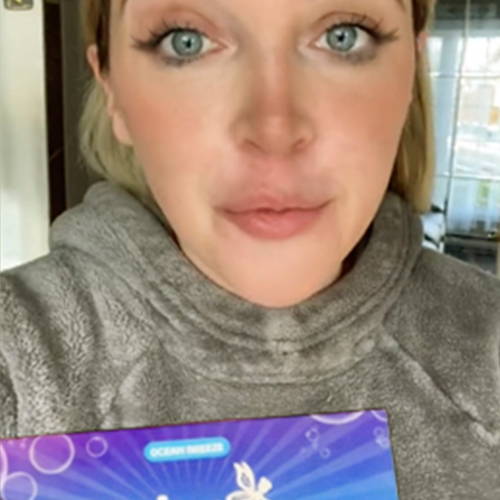 Our laundry detergent sheets are zero waste sheets of concentrated laundry detergent packed with effective cleaning components. Made from all-natural plant based ingredients that have been shown to clean your clothes better than those with chemicals.
Fairy Sheets laundry detergent can be used for any laundry occasion

Top Loader
Place one Fairy Sheet directly in the laundry machine and start your wash cycle.

Handwash
Tear one Fairy Sheet in half and stir until detergent sheet is fully dissolved in water.

Front Loader
Place one sheet directly in the laundry machine and hit start

Love the sheets, love the earth
No More Single Use Plastics

Fairy Sheets comes packaged in a plastic free, recyclable box. And because the sheets are so small and compact, you don't need to worry about having bulky jugs taking up space in your home.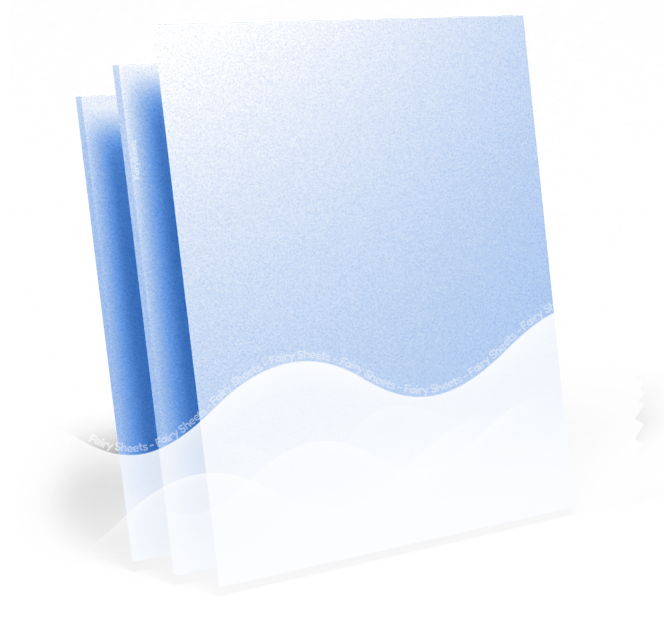 ✓️
Recyclable box
✓️
Plant based ingredients
✓️
Lightweight and compact
✓️
Portable for travel
✓️
Made in Sweden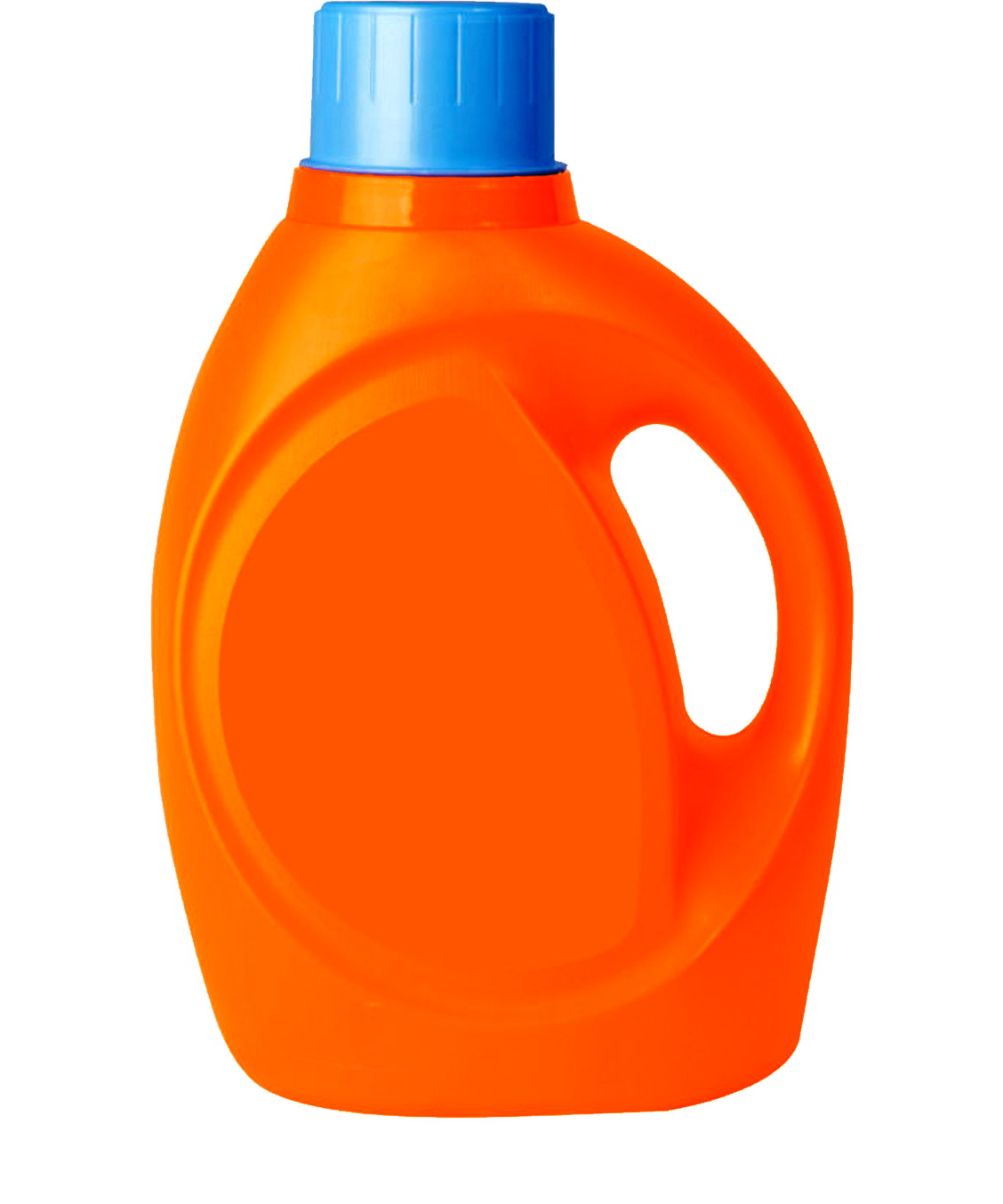 ✘
Single use Plastic
✘
Toxic Ingredients
✘
Heavy, takes up space
✘
Not travel friendly
✘
Made in non eco-friendly country
Save when you subscribe to Fairy Sheets repeat deliveries. Easily manage your delivery schedule online.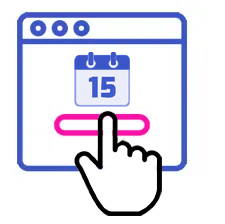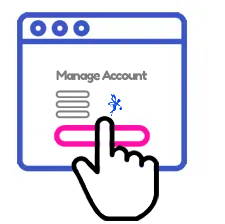 Manage your account online at anytime.

"Has a really nice smell, and cleaned great! I bought the ocean breeze, and I really love the smell, it's not overpowering. Leaves a nice smell to my laundry. I will definitely keep my subscription. I also love these are plant based, and in a cute, recyclable box." Kristina

"I just recently switched over from another brand and I got to say that FS detergent sheets are way better when it comes to dissolving. I have tried 3 others and they all gum up." Freddie
Where are Fairy Sheets made?
Fairy Sheets are manufactured in one of the most eco-friendly countries in the world, Sweden. Sweden has been in the top ten of the globally respected Environmental Performance Index which is produced by both Columbia and Yale University.
What are Fairy Sheets made of?
Fairy Sheets are plant-based with coconut-derived cleaning agents! Our detergent sheets are safe for newborn clothing and those with skin sensitivities.
Our Ingredients include:
Coconut Oil derived Sodium Dodecyl Sulfate
Coconut Oil derived Decyle Glucoside
Coconut Oil derived Cocoamidopropyl Betaine
Coconut Oil derived Glycerine
Coconut Oil derived Fatty Alcohol Polyglycol Ether
Mineral Water
Polyvinyl Alcohol
Lemon fruit/Citric acid derived Trisodium Citrate
Trilon M™️
Fruit, plant, wood-based Parfums
Do you offer free shipping?
Yes! Free Shipping is available for our Fairy Sheets Subscription. We may run promotions for Free Shipping on single units from time to time.
Fairy Sheets are shipped from our U.S. fulfillment centers in California.
Can I use Fairy Sheets in HE washing machines?
Yes, Fairy Sheets are safe to use in High Efficiency (HE) washing machines. Fairy Sheets do not contain a high concentration of sudding agents, as you'd normally find with most liquid or powder detergents.
Fairy Sheets Are Made In Sweden
It is always important to know where your products are being made to protect ourselves from unsafe, defective, toxic, and counterfeit products. Our Laundry Detergent Sheets are manufactured within the European Union, meaning we're following the EU-directives in terms of social responsibility and employment.
Fairy Sheets products are sustainably made. Both environmentally and from a social point of view.
Parts of the energy being used during our production is generated by wind and water.