🥳 Free Shipping Within U.S. 🇺🇸
Sustainable Clean, Powerful Results

🇺🇸

Based in USA,

Manufactured

in Sweden
💪Tough on stains
🧺 Bleach & Dye Free
💦 Works on all machines including HE
👶🏻 Hypoallergenic
View full details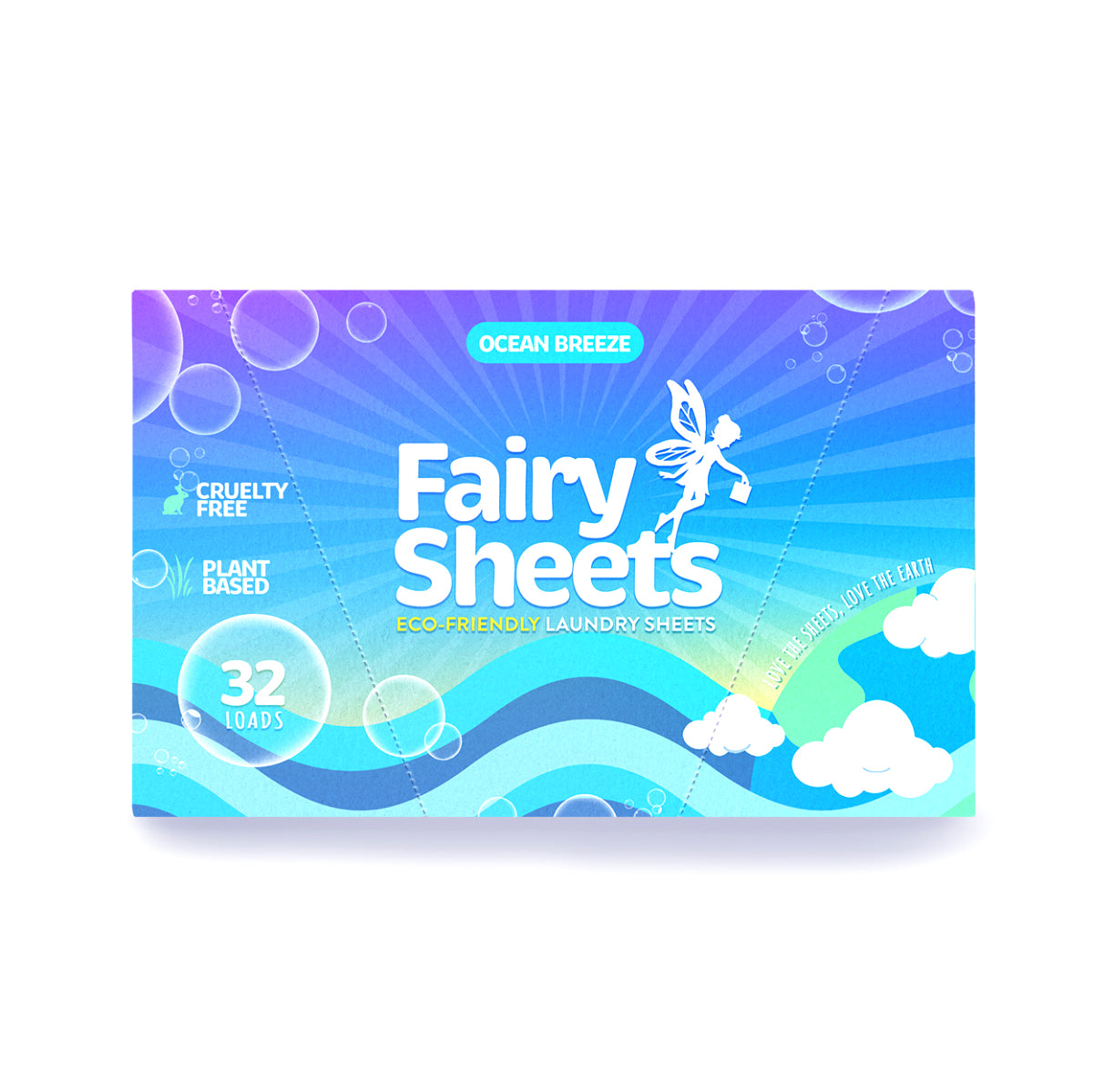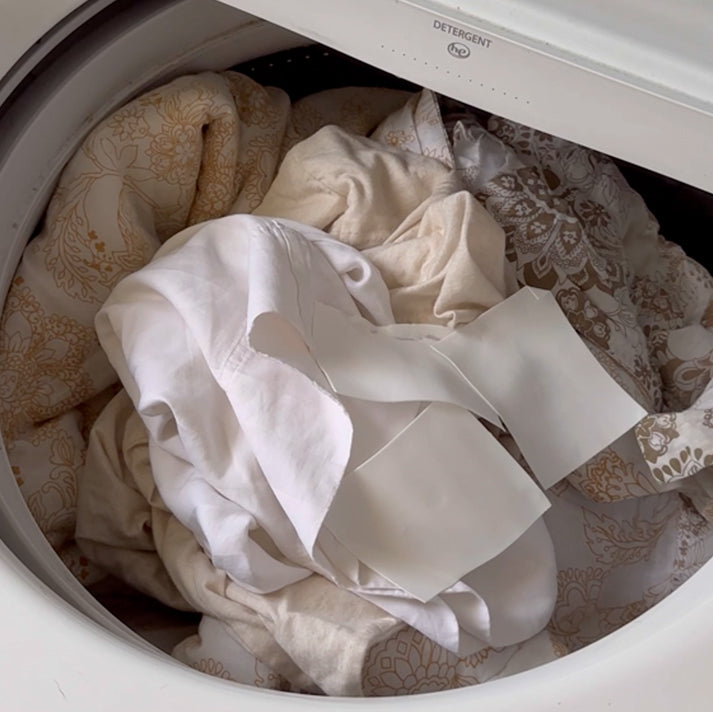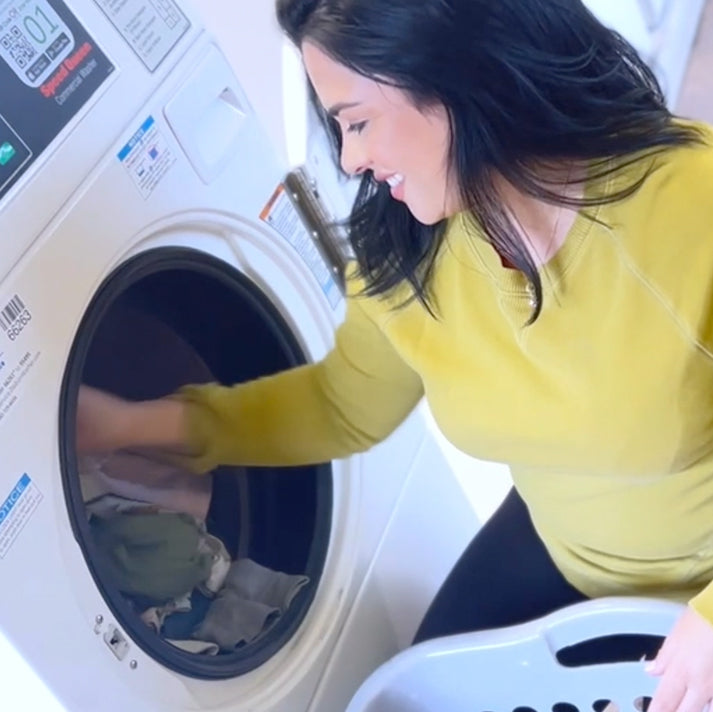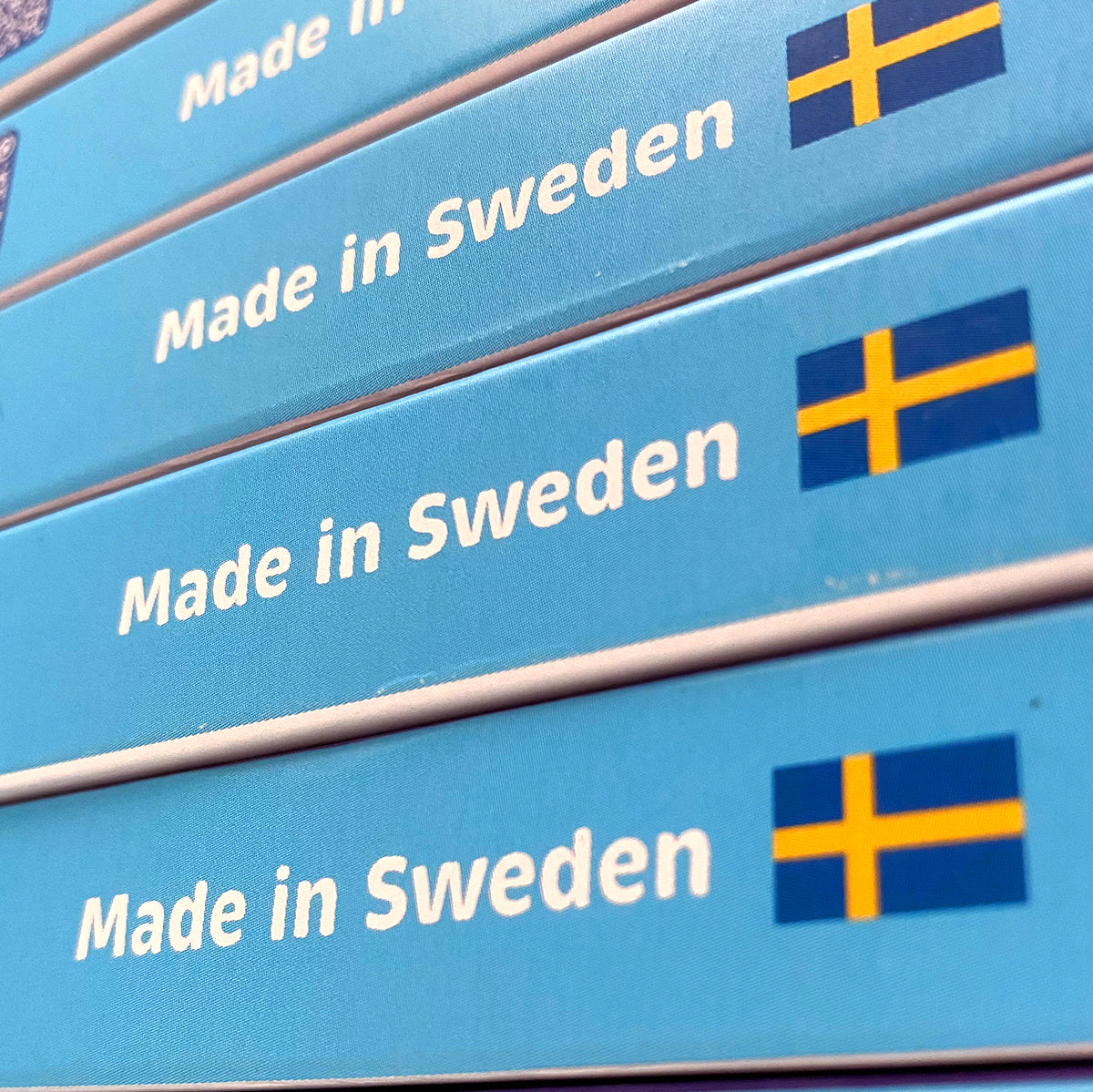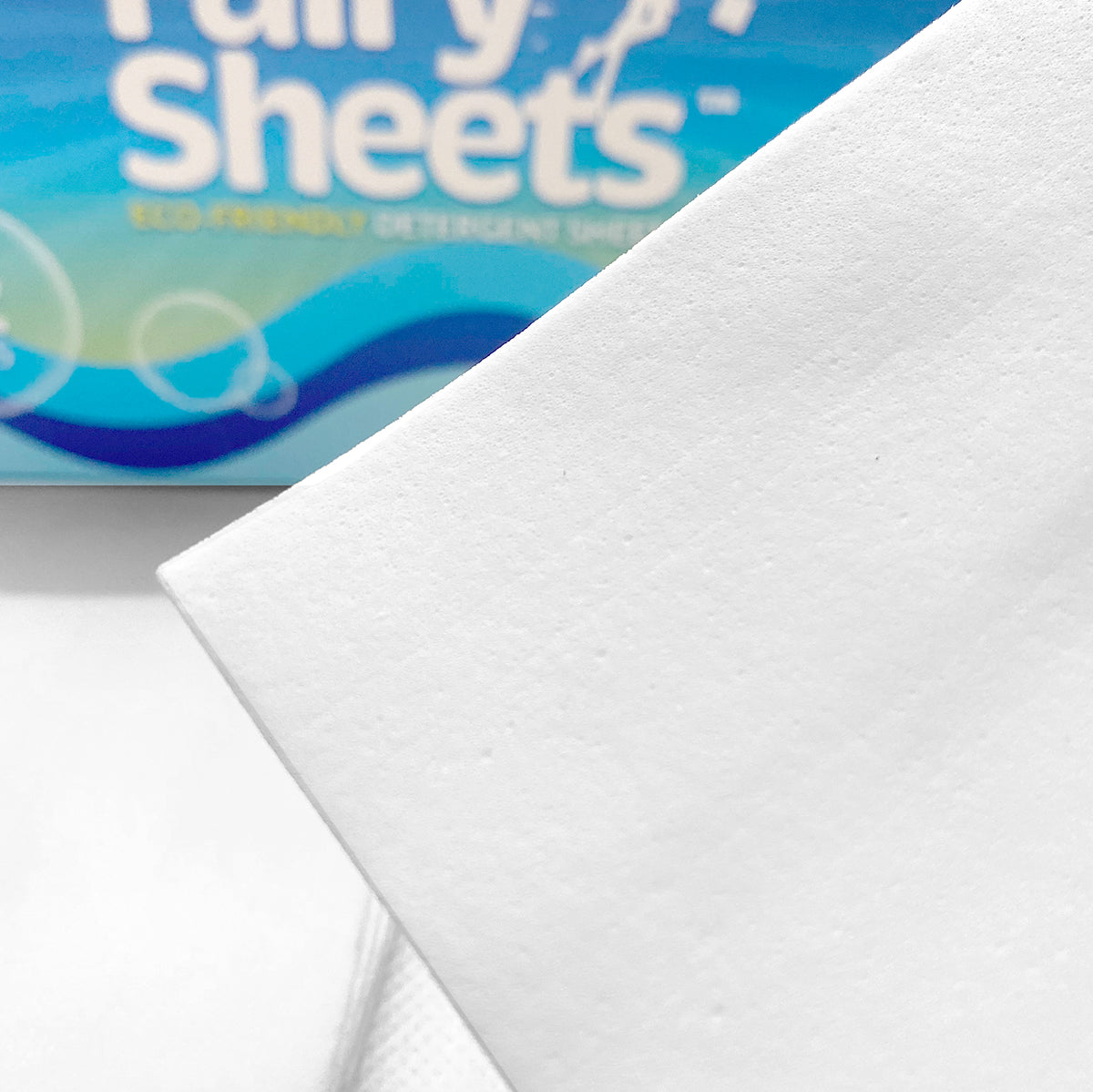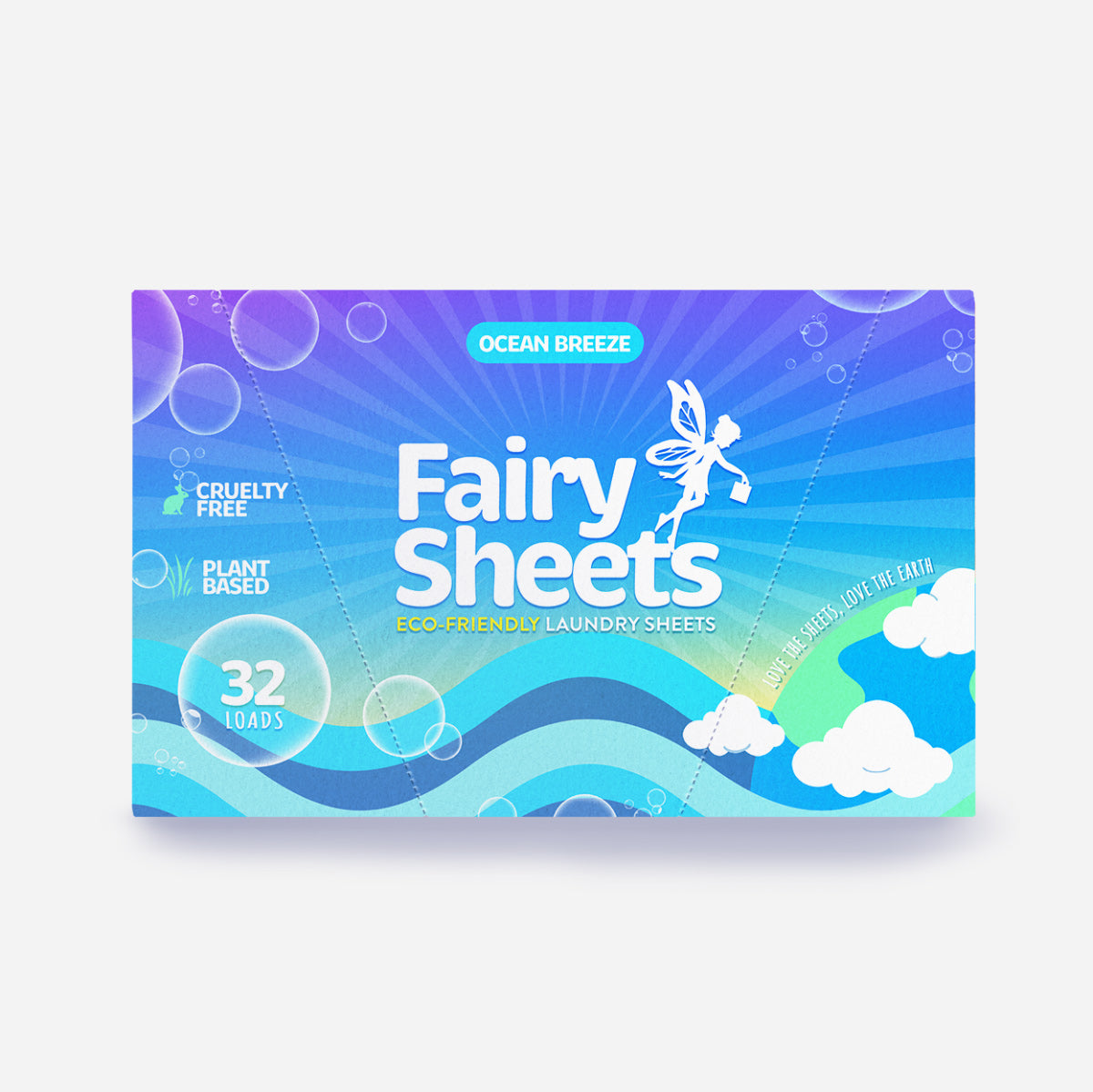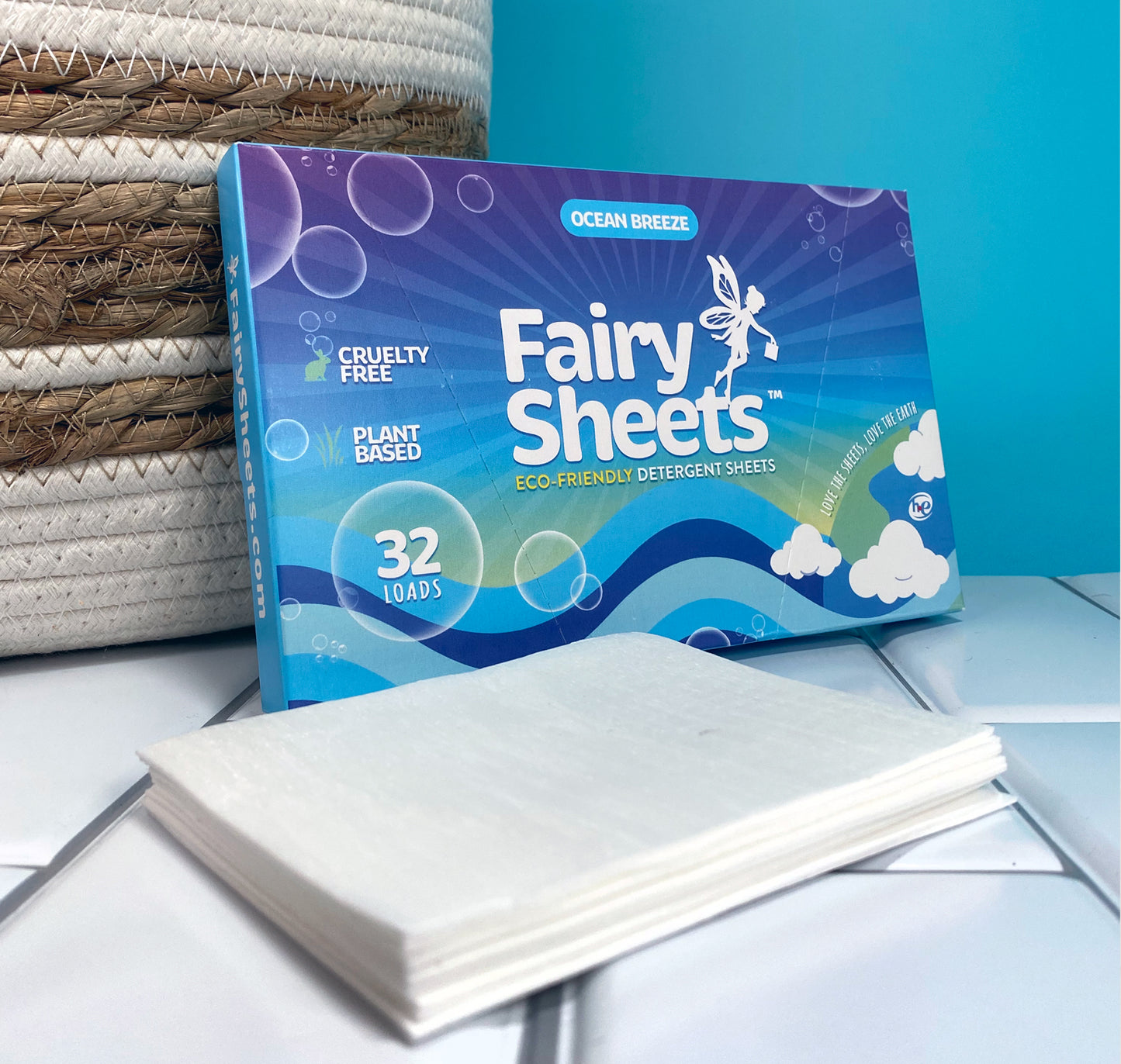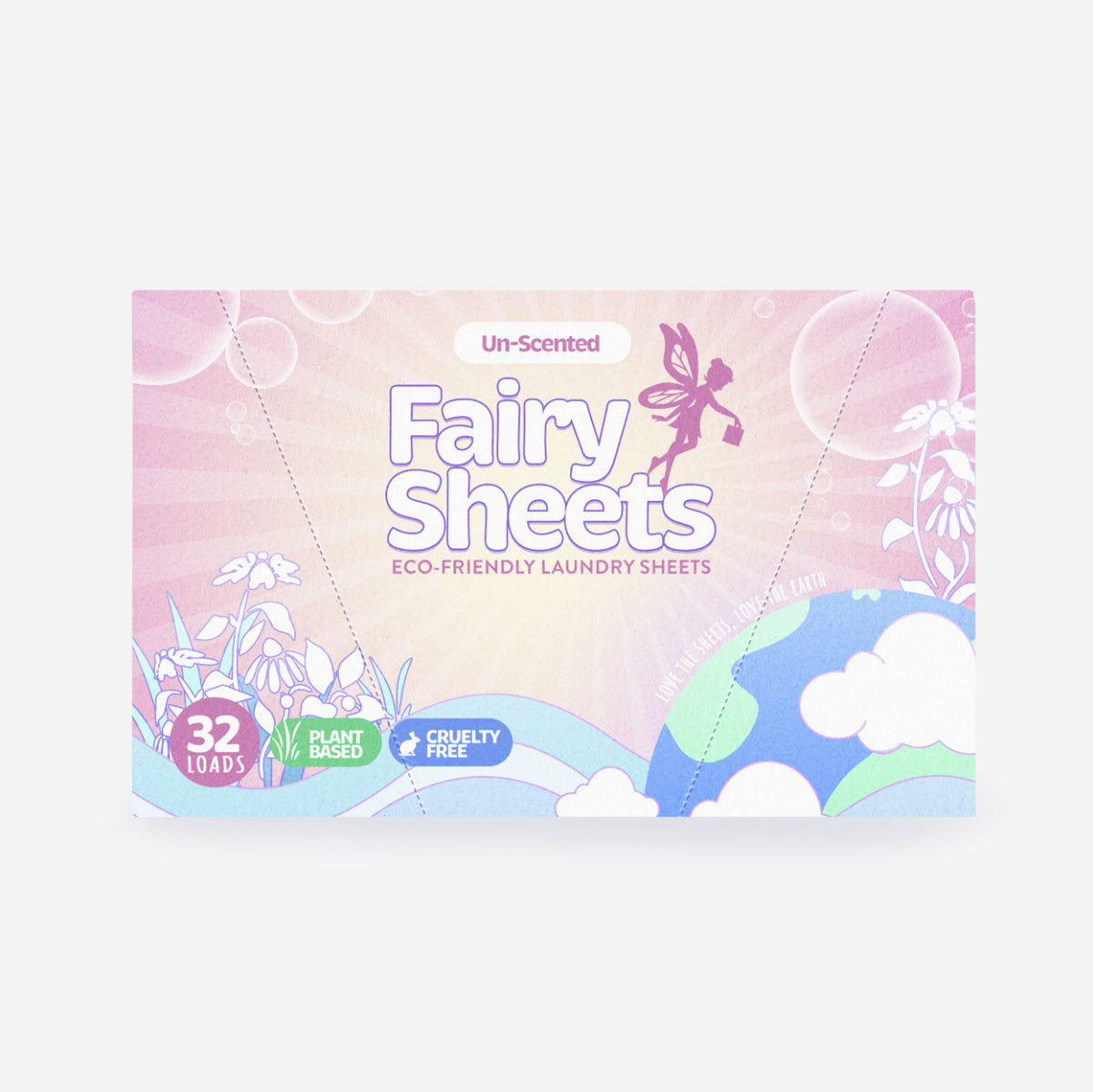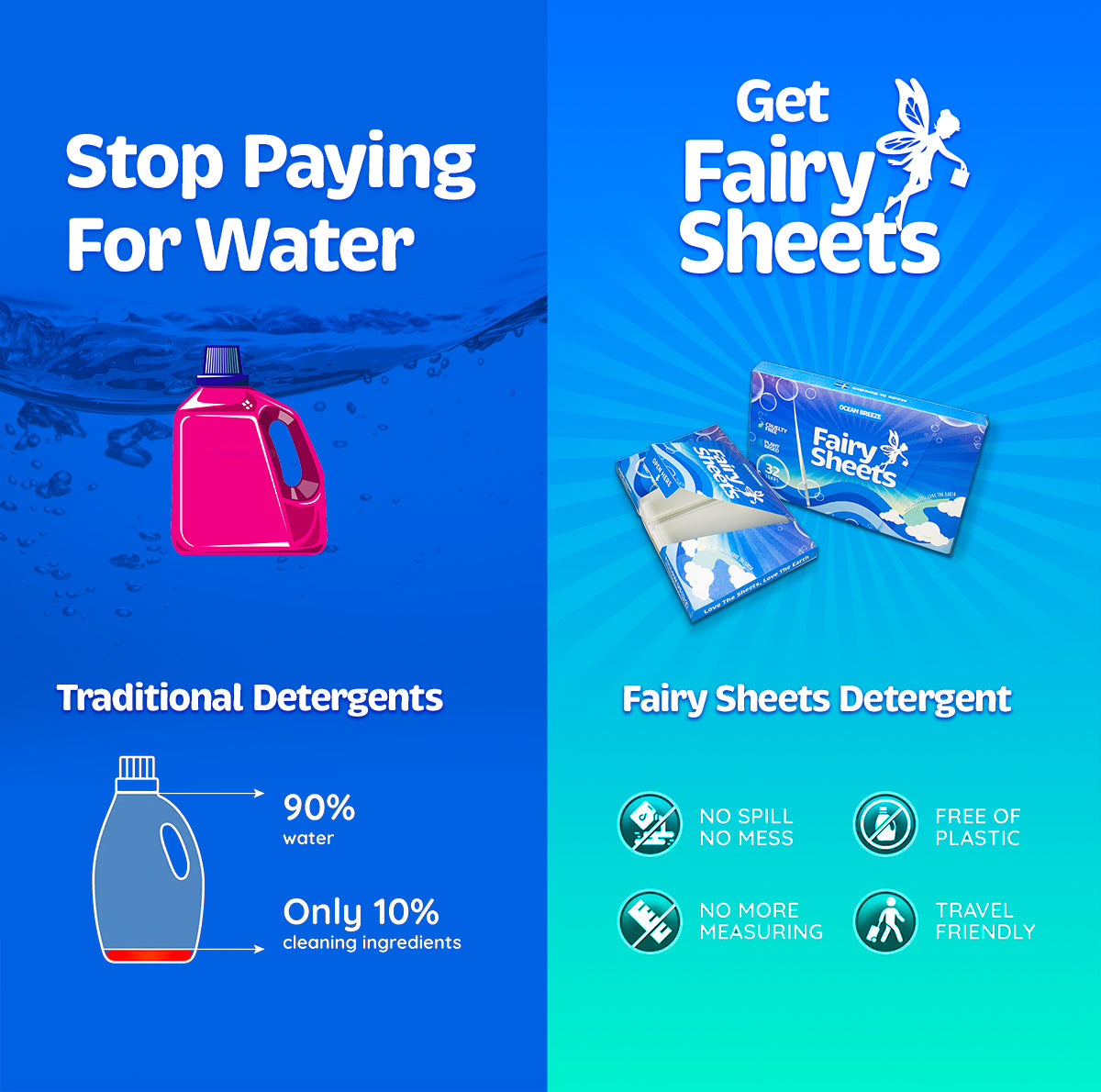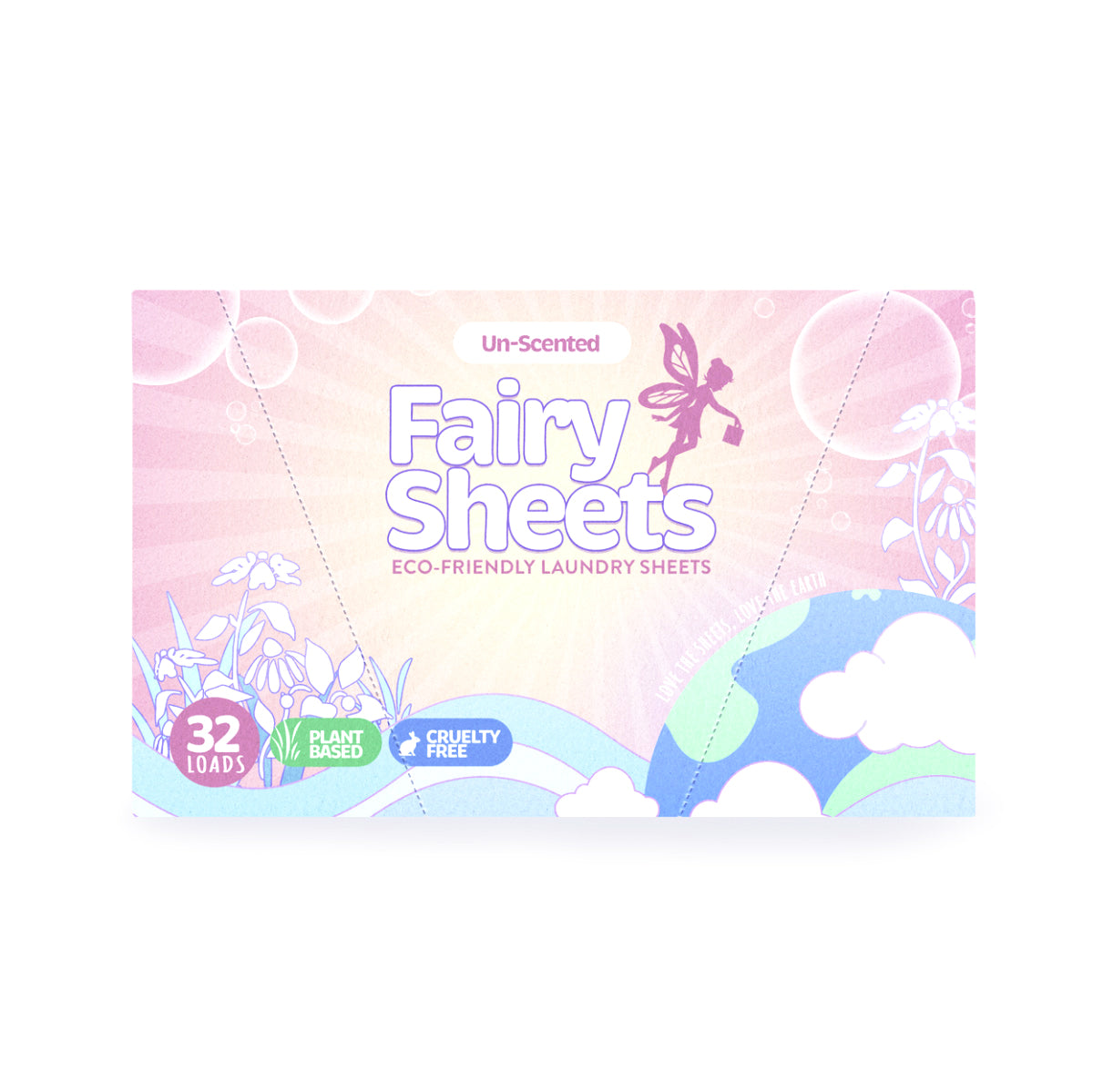 Get Yours in 3 Easy Steps
Save when you subscribe to Fairy Sheets repeat deliveries + Enjoy FREE shipping on all orders within the U.S.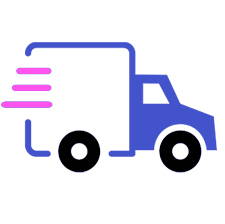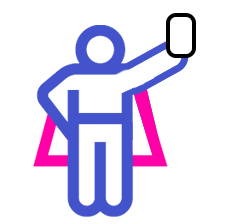 Save the Earth While Washing Your Clothes
Laundry Detergent Sheets: Eco-Friendly Choice

Fairy Sheets laundry detergent is a great alternative to traditional liquid or powder laundry detergent, and it delivers outstanding cleaning performance while being gentle on clothes and the environment.
Fairy Sheets are incredibly easy to use – simply toss a sheet into your washing machine along with your clothes and detergent.

No more measuring or pouring liquid detergent.
Gentle on Clothes, Tough On Stains

Fairy Sheets effectively remove tough stains, leaving your clothes looking their best.
They are gentle on all fabrics, even delicates, so you can use them with confidence.
📐 Pre-measured detergent:
Each Fairy Sheet contains the perfect amount of detergent for a standard load of laundry.
💧 Water-soluble technology:
The film dissolves completely in water, leaving no residue behind.
👶🏻 Safe for sensitive skin:
Fairy Sheets are hypoallergenic and dermatologist-tested, safe for people with sensitive skin.
📦 Convenient packaging:
Fairy Sheets come in compact and portable packaging that is easy to store and travel with.
★★★★★
"They smells so good! Saw these on Facebook last year and I have been ordering since. Love that they are made in Sweden too!! I never go on a trip without these."
- Lisa Fergusson, CA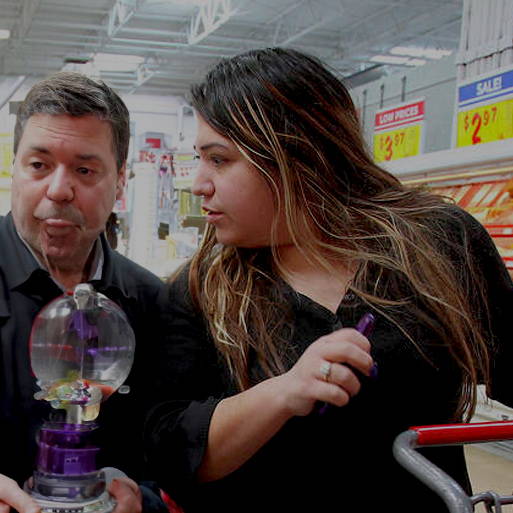 ★★★★★
"These are better than the ones we had been using, we decided to look for another brand when I saw they were made in China."
- Emila Santos, OK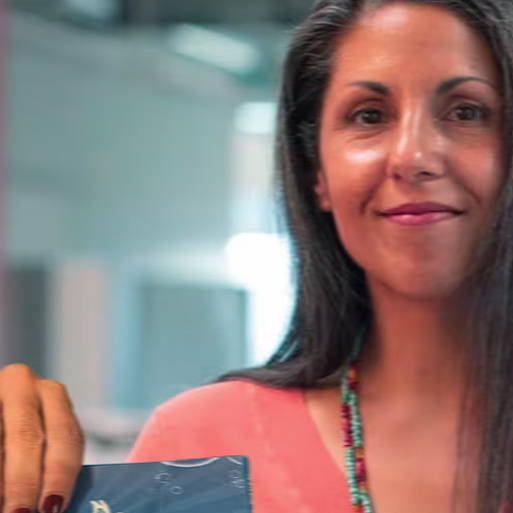 ★★★★★
"I love these Fairy Sheets. I got them for my daughter who is away in college and for me too 😁"
- Janet Cohen, NY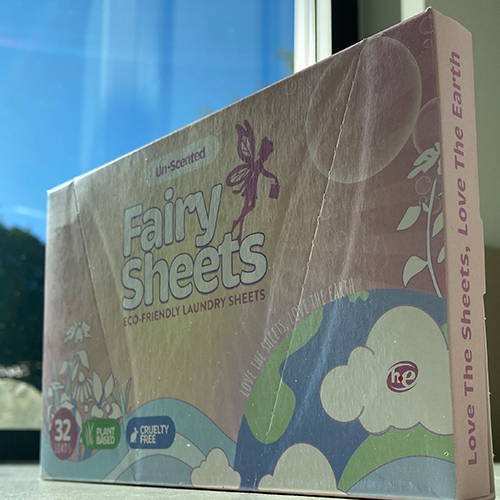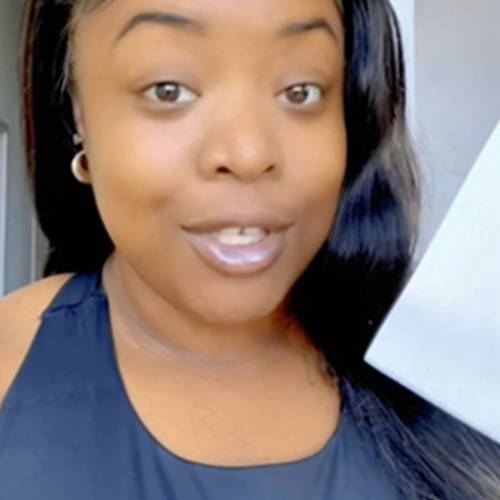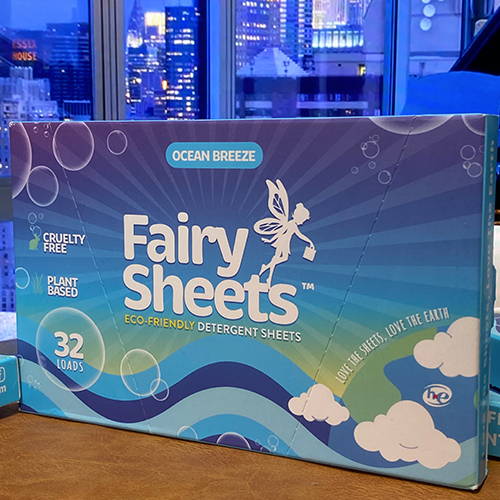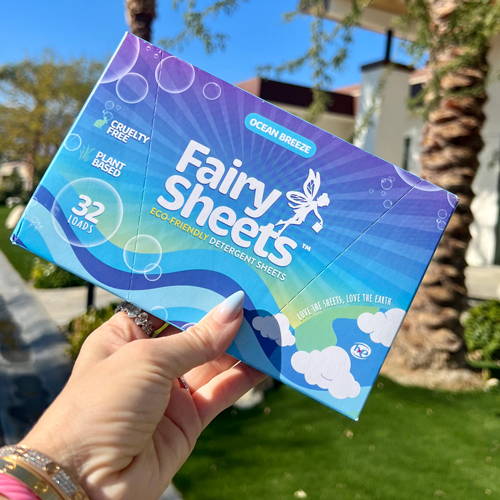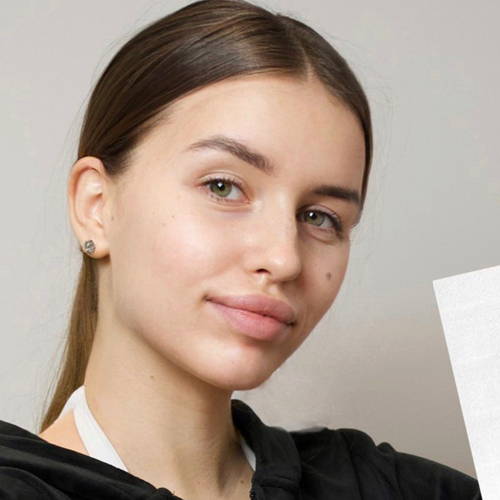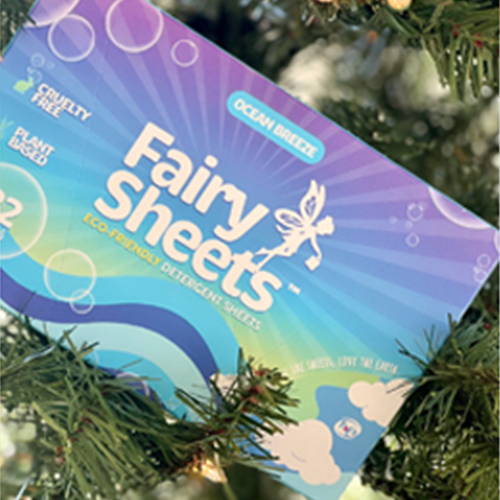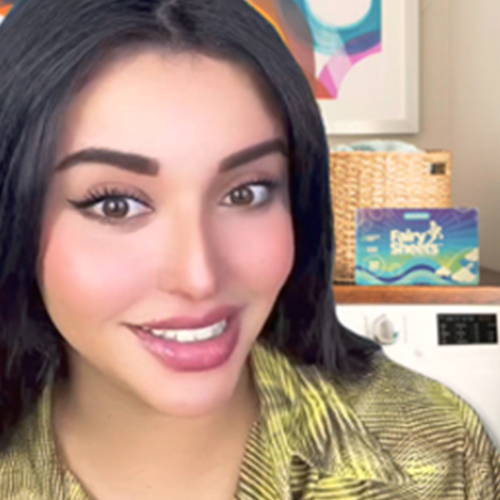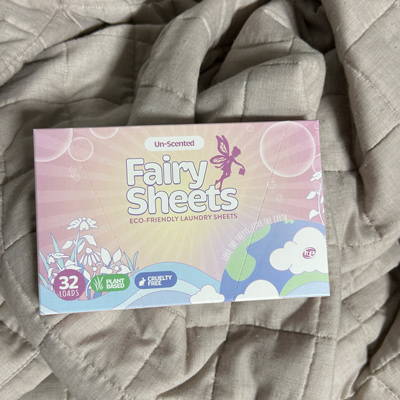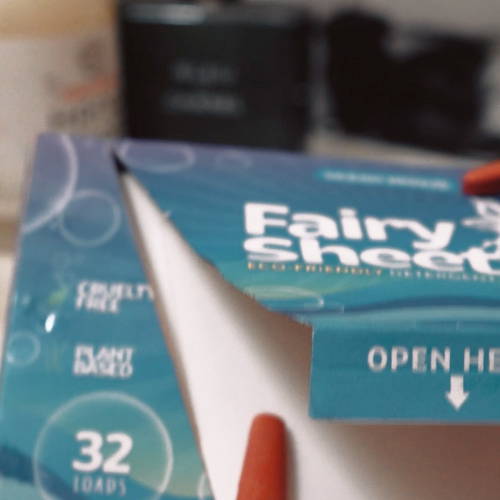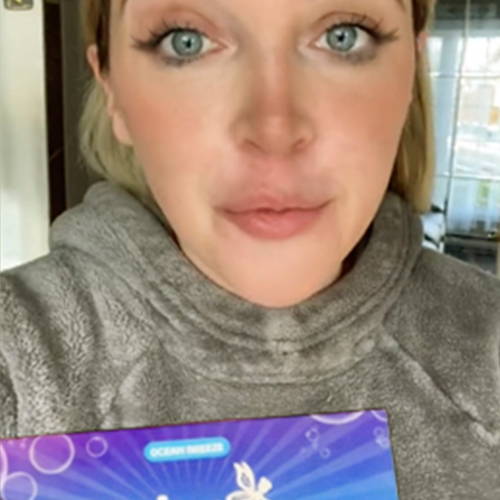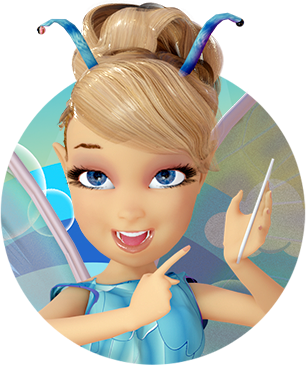 Fairy Sheets vs. Traditional Detergents

| | Fairy Sheets | Traditional Detergent |
| --- | --- | --- |
| Works in all machines | | |
| Removes tough stains | | |
| Eco-Friendly | | |
| No Measuring | | |
| Safe Ingredients | | |
| Portable For Travel | | |
| Lightweight | | |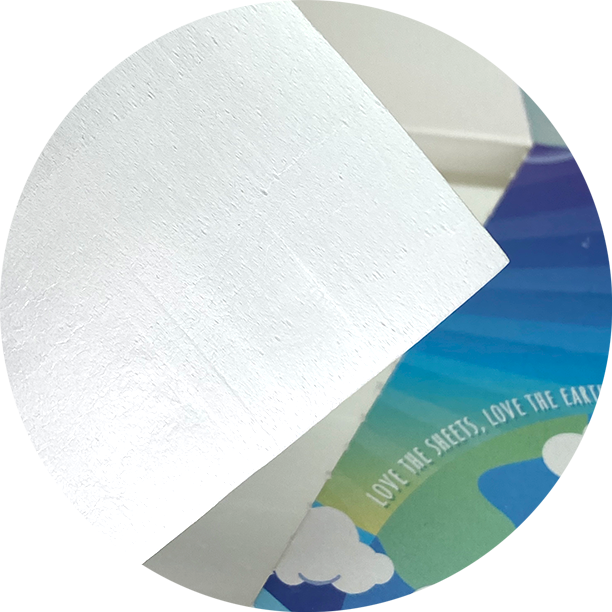 Remove a Fairy Sheet from the box.
(1 sheet = 1 load)
Toss in a Fairy Sheet into your washing machine. (compatible with all machines)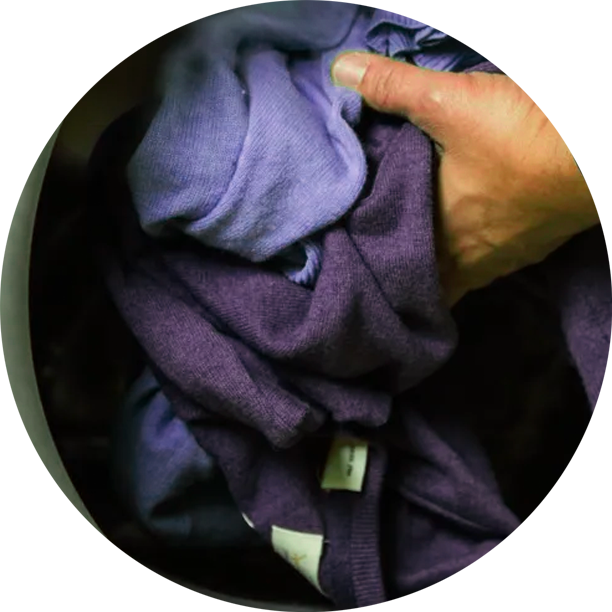 Add your laundry to your washing machine and start your wash cycle.
Where are Fairy Sheets made?
Fairy Sheets are manufactured in one of the most eco-friendly countries in the world, Sweden. Sweden has been in the top ten of the globally respected Environmental Performance Index which is produced by both Columbia and Yale University.
What are Fairy Sheets made of?
Fairy Sheets are plant-based with coconut-derived cleaning agents! Our detergent sheets are safe for newborn clothing and those with skin sensitivities.
Our Ingredients include:
Coconut Oil derived Sodium Dodecyl Sulfate
Coconut Oil derived Decyle Glucoside
Coconut Oil derived Cocoamidopropyl Betaine
Coconut Oil derived Glycerine
Coconut Oil derived Fatty Alcohol Polyglycol Ether
Mineral Water
Polyvinyl Alcohol
Lemon fruit/Citric acid derived Trisodium Citrate
Trilon M™️
Fruit, plant, wood-based Parfums
Do you offer free shipping?
Yes! Free Shipping is available for our Fairy Sheets Subscription. We may run promotions for Free Shipping on single units from time to time.
Fairy Sheets are shipped from our U.S. fulfillment centers in California.
Can I use Fairy Sheets in HE washing machines?
Yes, Fairy Sheets are safe to use in High Efficiency (HE) washing machines. Fairy Sheets do not contain a high concentration of sudding agents, as you'd normally find with most liquid or powder detergents.
What Our Customers Are Saying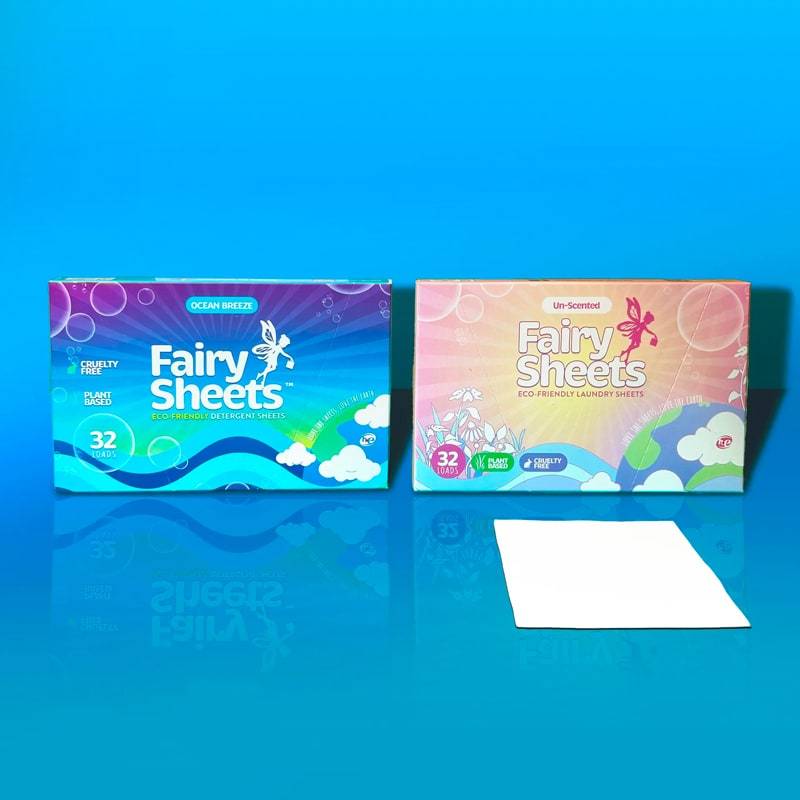 Unleash the Power of Freshness, with Less Plastic
✅ Convenient and Mess-Free
✅ Reduced Environmental Impact
✅ Long-Lasting Freshness